¡Agenda GRATIS una consulta sobre E-Residencia con un especialista ahora!
En Entre Trámites somos la gestoría oficial del Gobierno de Estonia en España. Contamos con expertos que te enseñarán a operar tu negocio en ambos países, y velamos por tu crecimiento profesional y empresarial.
¿Alguna duda sobre la E- Residencia? ¡Agenda una asesoría gratuita con uno de nuestros especialistas!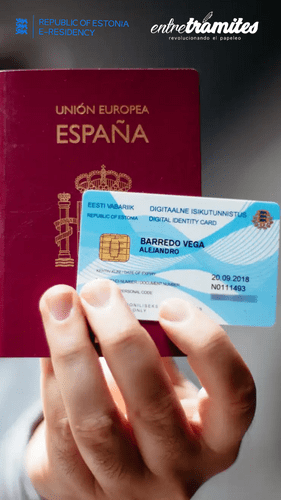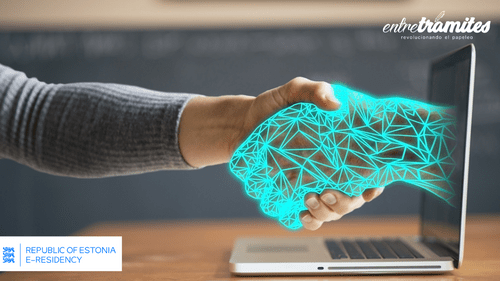 Agenda con nosotros y te daremos soluciones rápidas y fáciles
Lea lo que dicen nuestros clientes sobre nosotros
Sergio Folk Pizza
05/07/2023
Muchas gracias por toda la accesoria
Esther Perez-Vink
04/07/2023
Un servicio excelente, muy amable y paciente y sobre todo sabiendo bien del tema. Muy recomendable.
Quedé muy contento con este servicio, Juanita nos atendió con mucha paciencia y todo salió bien. No sé cómo lo habríamos hecho sin su ayuda. Me siento con la confianza de recomendar este servicio a todos.
Louis was fantastic. Really provided clarity and followed up right away...even in the middle of tax season.
Jonathan Elron
21/06/2023
Fantastic service! Super knowledgeable, responsive and helpful.
Fabian Schucht
26/05/2023
I recently had a free consultation with Louis at Entre Tramides and I couldn't be more pleased with the service I received. Moving from Estonia to Spain, and owning a company, I was left with a lot of questions and uncertainty about the process. However, Louis was very helpful in navigating through this maze of questions. He provided comprehensive and clear explanations that helped me understand everything I needed to know for my move. In addition, he also responded very quickly to follow up questions I sent him via email after our consultation, answering all of them in great detail. I found the consultation to be extremely helpful and I am looking forward to using their services for my company's transition. Based on my experience so far, I am looking forward to using their services for my company's transition.
Fernando Fernandez-Vegue Bermúdez
21/05/2023
Recomendables 100%. Súper profesionales.