Oh oh, operación cancelada
¡Ops! Ha ocurrido un error en el pago. Vuelve a intentarlo nuevamente o ponte en contacto con nosotros para poder ayudarte.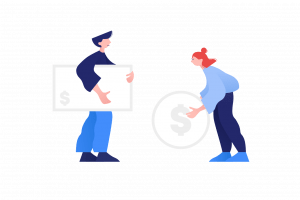 Asesoría personalizada para personas y empresas
Tipo de consultas online: Extranjería / Contable - Fiscal / Laboral
Sabemos que tienes muchas dudas y queremos ayudarte a resolverlas.
Al contratar el servicio de consultas online, tendrás una hora de reunión con uno de nuestros especialistas, donde podrás resolver todas tus dudas y recibir recomendaciones específicas para tu caso.
Recibir asesoramiento online en Entre Trámites te puede salir gratis*.

Esto dicen sobre nosotros
Initial call is free advice as promised. Louis based in Barcelona is helpful and specific with his inputs. He is lovely and communicates well. I feel comfortable in using the paid service when it is time for us to file our taxes. Cheers
Thais Farias Dodorico
2022-08-25
En una semana y media obtuve todo muy bien!!!!
muy muy poco profesionales!!!! les escribi hace un par de semanas para hacer una consulta y ni contestaron, eso demuestra su nivel (o falta de nivel) profesional que tienen. Atencion al cliente 0 profesionalidad 0 amabilidad 0 extremly unprofessional, i just wrote them few weeks ago and they didnt even reply customer service 0 professinality 0 kidness 0
I had a pro bono consultation with Louis and received very valuable information about taxation in Spain. Very straight-forward and professional. Highly-recommended!
Valeria Maksimovich
2022-08-16
Maria and Louis are very professional! They helped us in incorporating a Spanish SL, all online, fast, and efficient. Will be working with them again.
Had an online consultation with Louis Williams and he gave me sound advice. I can tell he's knowledgeable, professional and efficient. Highly recommended if you have any tax and immigration-related concerns in Spain.
PAULA ANDREA URIBE RESTREPO
2022-08-09
Excelente lugar para trabajar, totalmente confiables, empáticos y dispuestos atender cualquier necesidad!
Had a short call with Louis. Very knowledable & able to give advise in a structured and conise manner. Absolutely recommended if you are looking for help with accounting across borders.
Super responsive, attentive, and knowledgeable about Spain's convoluted tax system 🙂 If you're looking for online accounting, I highly recommend