Ambassadors Program Entre Trámites
Recommend our services and earn commisions
We're creating a wide network of ambassadors throughout Spain. If you're interested in obtaining more income for you and help third parties in their daily procedures, you are in the right place.
Our goal: to transform the world of gestorías and make procedures simpler for everyone.
Sign up
Join thousands of people and businesses that are already earning money with the Entre Trámites Ambassadors Program.
Recommend services
Our services can be the perfect complement to your business, or they can also be the perfect help for your acquaintances. Our experts will make sure that your referrals are happy with our service.
Earn money
Earn up to €150 for every customer you refer to us. Our attractive conversion fees will help you maximize your income.
Frecuently asked questions (FAQ)
What commission will I receive for each referral?
The value of the commission will depend on the service that your referral hires. You can check the commission table here.
When will the payments be made?
Payments will be made monthly.
Will I have resources to learn about the services offered by Entre Trámites?
Once you are our ambassador you'll have various supporting materials to learn and promote our services, accompanied by an assigned mentor.
How can I keep track of the clients I introduce to Entre Trámites?
You'll have a personalized Drive folder, where there will be an updated file with all the information related to your clients.
Sign up here to be an ambassador at Entre Trámites!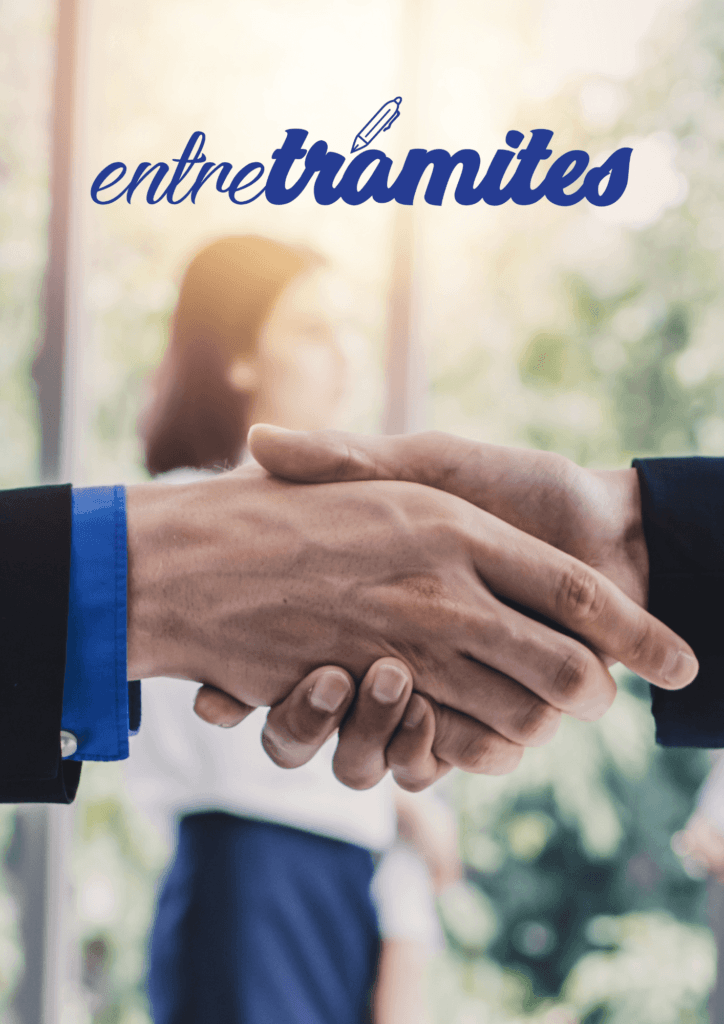 Follow us on social media!
This is what our customers say about us
¡Muy recomendable! Trato amable y muy profesionales. Tenía dudas sobre abrir una empresa en Estonia y en una videollamada Louis me aclaró todas las dudas. Muchas gracias 🙂
Great experience with them, and special shout out to Dahianna for her prompt replies and patience in clarifying my questions. Removed all headache from me, which was the most important. It costs more than just helping with bookings, but for us it was worth the services provided
Sandra Vergara
18/11/2022
Tuve una cita gratuita con Elizabeth y me pareció muy buena la atención. Tiene el conocimiento necesario y aclaró todas las dudas que tenía. Gracias por su servicio
Falta de profesionalidad y tardanza en las respuestas. Por el mal asesoramiento se nos alargó el proceso meses. Lo positivo es que al final nos devolvieron el dinero.
Servicio excelente, rapidez, profesionalismo. Empáticos con las situaciones de los clientes. Luego de hacer tu pago, te llega un email con los pasos a seguir, con el nombre de tu asesor y demás detalles, brindando muchísima confianza (cosa que falta en muchísimas gestorías actualmente). Los recomendaría al 100% si quieres que te atiendan profesionales reales que les IMPORTA genuinamente el éxito de tu proceso legal.
Justina Oigbochie
22/10/2022
If you want 100% excellent client service, follow up and results I would recommend entre trámites They really amazed me and I recommended them to my school and entire network. Thank you for your support guys.
Un excelente servicio, súper amables, muy profesionales y con todo el conocimiento necesario! Recomiendo sus servicios 100%.
Very helpful and informative consultation. They are knowledgeable and have up to date information about Spanish tax laws and upcoming changes to autonomo fees.
Muy profesional...y las dudas resueltas muy rapido....espero aconsejarlo para amigos.
Entre trámites tiene un equipo joven y muy dinámico. Saben de lo que están hablando y saben cómo aconsejarte para que tú y tu empresa obtengáis el mejor resultado posible. Indispensable para navegar el laberinto de la burocracia española. A very knowledgeable team. I will definitely keep using them. Excellent work.